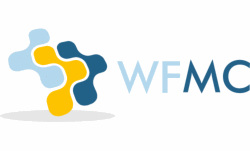 w: www.wfmc.be
p: +32 471 95 00 80
a: Spiegelhofvoetweg 66, 1850 Grimbergen
I have been privileged to acquire an extensive marketing and management competence in several leading and internationally renowned companies. Thanks to a continuous drive to learn and evolve, I have always worked on challenging projects with international teams marketing e-business and software products.
I thrive on motivating and inspiring my team members and love to achieve results through enthusiasm and collaboration.
Today, I act as business consultant, operations manager, sparring partner and strategist with over 15+ years experience in Digital Media, Digital Classifieds and ICT. I am a Change Agent with the simple purpose to make change meaningful, profitable and efficient.
co-Founder - DataScouts, a WFMC initiative
​September 2014 - present (Grimbergen / Belgium)
We are convinced that "place" plays an important role in many private, business and policy decisions. Location Intelligence delivers actionable market insights to focus and deliver marketing and sales results. By visualising the market space and relevant business KPIs, DataScouts assists customers in understanding the market they are operating in and in acting faster upon new strategic opportunities.
Entrepreneur in Residence - iMinds
​September 2014 - today (Gent / Belgium)
Future Internet / FIWARE acceleration programm officer catering for creative industries, connected content in e-health, smart territories and media, 3D Printing and food supply chain

pan-European deal flow management for 4 technology accelerators

call management and selection process with double blind non local reviewers

business support incl. mentoring for selected companies

Involved in FIWARE related initiatives around Connected Smart Cities, the Cities of Things lab in Antwerpen, the VRT sandbox, the Creative Ring

Task force leader to enable digital transformation with SMEs
Chief Operations Officer - Immoweb
​July 2011 - present (Vorst / Belgium)
Member of the management team, reporting to CEO and the Board of Directors of Immoweb

Heading the operational management team incl. Sales, IT, Product Management, Business Intelligence & Development, Customer Contact Center

Change agent, enabling Immoweb to reach the next level in terms of product leadership as well as operational excellence while delivering upon financial expectations

Gatekeeper of strategic action plan to strengthen our core business while extending into new business opportunities

Involved in due diligence process in preparation to majority acquisition by Axel Springer Digital Classifieds
General Manager Tivios - Wolters Kluwer Transport Service
November 2010 - July 2011 (Diegem / Belgium)
Business owner of developing and launching Tivios, a transport planning & optimisation software, enabling transport companies to increase efficiency in daily planning activities as well as fill rate of their trucks

Intrapreneur, running a startup within existing organisational boundaries of a large corporation

Responsible for technical readiness (functionally and infrastructure wise) as well as operational setup (provisioning / invoicing / reporting) incl. fully operational back office (CRM / BI)

Owner of business development plan, looking for opportunities to enhance product portfolio towards transport companies through integration with existing solutions of the Teleroute / Transwide suite as well as through acquisitions
Chief Marketing Office Teleroute - Wolters Kluwer Transport Services
July 2007 - October 2010 (Brussels / Belgium)
Dutch (mother tongue)
French (good written / good spoken)
Englisch (excellent written / excellent spoken)
German (good written / good spoken)
Business Skills
Organisational Design / People Management

Business Strategy / Business Development Plan

Budgeting & Forecasting

Pricing / Business Model Development
Go To Market Expertise
Sales Strategy / Management

Marketing Strategy / Management

Product Life Cycle Management

Business Intelligence
e-Commerce
Digital Classifieds

Social / Local / Mobile

Online Advertising Strategies
IT / Project Management
Software Development (waterfall / agile)

Quality Assurance / Testing / Monitoring

High Availability Infrastructure

IT supplier management (SLA / contract negotiations)
Fact Based Decision Making
CRM implementation

Operational Reporting / Visual Analytics

Big Data initiatives
University Augsburg (Germany) / Katz Business School – Pittsburgh (USA)
October 1999 – July 2001
MBA - General Management
Thesis: Business Intelligence, the implementation in small and medium enterprises
KIHO Gent (Belgium) /
FH Aalen (Germany)
October 1990 – July 1994
Master in Engineering Electro-Mechanics – Automation
Thesis: Computer Integrated Manufacturing (at FH Aalen)
Mother of Yanne (13), Joren (11) and Jesse (9)
Ambassador @ Startups.be
Startup Mentoring
Practicing sports - Jogging / Fitness
Passionate about our Digital Neighborhood and the e-volution we are part of.
Member of the executive team, leading a European team of 28 marketers

Responsible for the new online marketing strategy with a strong focus on online lead generation & upgrading traditional sales channels with an self service e-commerce platform

Operational leadership role in implementing the recovery plan against fierce competition in Germany

Initiator of TransportPlaza.eu, the first European online community for decision makers in the transport and logistics industry, sponsored by strategic business partners and dedicated content providers
Product Marketing Manager Teleroute, a Wolters Kluwer Business
January 2004 - June 2007 (Brussels / Belgium)
Leading a team of e-business product managers and project managers located in Brussels and Paris, in close collaboration with external R&D partners.
Increase the customer focus of the team by encouraging listening to customer requests during extensive market tests, regular customer visits as well as customer events.
Responsible for the European-wide fine-tuning of the business model in order to sustain leadership position in mature markets, fight effectively competition in developing and new markets.

Definition of product roadmap for diversification through multiple e-services in the transport and logistics industry.
eProcurement Project Manager – Freemarkets / Arriba
June 2002 – December 2003 (Brussels / Belgium)
Coordinator of Resources and Development for an international group of Sourcing Market Makers, responsible for capacity planning, career planning, recruitment and coaching.

Lean Coordinator of continuous improvement programs to eliminate process waste and improve efficiency.

Project Management of global e-sourcing projects across different commodities for transport, automotive and blue-chip industry
Senior Product Manager – Mediagold
March 2001 – May 2002 (Munich / Germany)
Product Manager– Fujitsu Siemens Computers BV
January 1999 – February 2001 (Augsburg / Germany)
Software Engineer / Project Manager – Siemens AG
August 1994 – December 1998 (Munich / Germany)