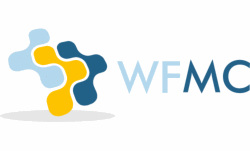 ​We can look back at a broad experience and a range of great achievements in marketing, product management and general management in transport, digital media, automotive and IT & Telco.​ And recently in order to eat our own dog food, Ingrid decided to co-found a startup.

We Connect Data BVBA
On March 21, 2016, Jan Vansteenlandt and Ingrid Willems established We Connect Data with the ambition to build a Data as a Service platform, unlocking intelligence of connected organisations and boosting the valorisation of business data.
​
This new venture allows Ingrid to capitalise on her experience with DataScouts and running a business whereas Bart takes care of the business administration.
​
Build a Vibrant Entrepreneurial Ecosystem
Data
DataScouts offers a platform to visualise, explore and engage what matters to the companies in your portfolio. Stay informed about the founding team, the customers they cater for, the market they disrupt, the technology they adopt and the business milestones they achieve.
DataScouts was incubated at WFMC for approximately 2 years and is now included in the product and services offering of we connect data.
More information at www.datascouts.eu
Tech Startup Day 2013-2014 2015-2016
The Tech Startup Day is the place to meet like-minded entrepreneurs & experts - plenary keynotes, hands-on workshops, testimonials & networking, where we want to share with you our experience and expertise to support entrepreneurs in making their business a success!
​
Sustainable business growth
Immoweb is the leading real estate classifieds site in Belgium, consolidating the largest portfolio of residential and commercial real estate for sale & rent to a continuously growing audience .
​
Ingrid joined the Immoweb team as Managing Director in 2011. She has been charged with streamlining the organisation, products and processes in order to ensure continuing core business growth while launching new business initiatives.
​
Since November 2012, Immoweb is part of Axel Springer group.
Startups.be the one stop shop for Belgian startups
Ingrid is an ambassador of Startups.be, a newly-founded non-profit organization aiming to become a one-stop shop for Belgian entrepreneurship.
Startups.be represents an entire ecosystem with one shared mission:
We help tech entrepreneurs to be successful by providing quality access to service providers, business partners, customers, and investors. Through our joint network, we connect startups and technology, create critical mass and international exposure and help develop the entrepreneurial climate.
Driving force behind Startups.be is Karen Boers. If you want to join, just get in touch with Karen!
Market Analysis & Business Insight
ImmoTour has been the impressive result of a large survey providing insight in the decision making process of property owners in Belgium when ready to sell their house.
​
Upon analysing the results of over 17.000 respondents, Bart has translated the findings in a insightfull presentation detailing the relationship of private owners with real estate agencies during the different phases of selling a house.
​
Togheter with the Immoweb marketing team, Bart has presented these findings during interactive sessions with agencies in Brussels, Leuven and Antwerp.​​
Quality management program for workshop concept
After having worked for 7 years as marketing director Benelux and Benelux/France at the Automotive Aftermarket Division at Bosch, during which Bart was part of several international strategy workgroups, he worked for the worldwide headquarters on a quality management system for the Bosch Diesel workshop franchise.
Next to defining quality standards, he developed communication packages, prepared quality audits and standards...
Working for a quality-focused company like Bosch, this experience sharpened his sense of customer orientation and quality.
New Business Set up incl. Product launch
Tivios was a strategic project of Wolters Kluwer Transport Services, aiming to extend the freight exchange business of Teleroute into adjacent business opportunities. The Tivios project was set up to develop and commerialise an innovative transport planning & optimisation solution.
​
Ingrid had the priviledge to lead the project team of highly motivated IT experts and marekteers in close collaboration with a dedicated iLOG / IBM team to turn the concept into a bold and innovative SaaS solution adresssing the needs of small to medium sized transport companies.
​
The result: a stunning solution that has been integrated within the Transwide toolsuite.
Strategic Repositioning
​
When Ericsson decided to spin-off its Enterprise Solutions Division, Bart was invited to join the international project group responsible for defining the future positioning and organisational structure of the new company.
After the approval of the strategy by the board, he implemented the rebranding and the introduction in the Belgian market.
The big challenge consisted in helping the staff understand their new role and help them acquire the skills needed. It was the first big reorganisation project he was involved in and he still refers to it as one of the most interesting ones so far.