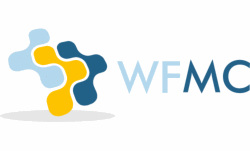 We help defining an efficient go-to-market strategy, creating a unique market position and developing a significant competitive advantage.

We are fond of running day to day operations as a means to turn strategy into reality.
Each company is faced with a changing organisation and requires some now and then to temporarily fill in a gap in terms of management.
​
We strengthen the management team and ensure continuation in terms of leading the team within the framework and strategy at hand.​
​Achieving bold results and excelling in innovation while continuing business as usual requires dedicated resources and focus.
​
We can offer you a fresh look and a dynamic project management approach to ensure meeting challenging targets in time, budget and quality.
Transformation Management
​Every change has an impact on staff and staff has enormous impact on the success of such projects. We can both help with designing the blueprint for the future and establishing the roadmap to enable transition. ​
​
Sustainable change can only be achieved through strong communication and coaching of who is involved.
Aiming to deliver sustainable results for our customers, we prefer assignements within our areas of expertise and passion:
​​​
Strategic marketing​

Every day offers a number of new business opportunities and challenges pop-up that may affect your business. It is therefore necessary to regularly evaluate the current course, assess opportunities for the future and fine-tune your business plan to ensure sustainable business results.
​​
Product Management and Business Development

​



From a good idea into a real product or service in the hands of a satisfied customer is sometimes a long and difficult road. In order to complete this process successfully, we draft a feasible go-to-market strategy where we plan the necessary steps including project management, customer feedback and user centric design, sales targets, communication plan, launch and evaluation.
​
Business Administration

In every business, the day to day running of a business goes beyond looking after your customers. Invoicing, following up on the cash flow, making sure that a personnel strategy is implemented etc. has also to be taken care of. Especially in smaller organisations or startups, this can create a headache. Having established our own company, we have some experience to share.
​