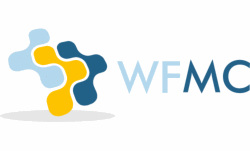 The place to meet likeminded entrepreneurs and representatives of startup supporting initiatives around Belgium.
WFMC is a proud supporter and facilitator of Tech Startup Day 2013
September,19th @ The Egg
After a successful launch in 2013 with 600 entrepreneurs, Startups.be's 55+ members once again joined forces to share their experience and expertise to support entrepreneurs in making their business a success!

• Tips & tricks on all main fields of building and growing a startup
• Inspirational testimonials from entrepreneurs willing to share their stories
• A network of passionate participants ranging from students to investors
• A gathering of the main players in tech startup support in Belgium
WFMC has been facilitating 2 workshops
Session 1 - Go to market (GTM): defining your market & convincing customers

As entrepreneur, you are the most important asset in your company. You have a clear idea of the product you are building and the customers you want to cater for. It is all cristal clear in your mind! But are your ready for your first sales meeting? Is your sales pitch ready to convince your first customer to sign in?
During the GTM workshop, Geert Coppens, co-founder at Moovly and CEO at Instruxion, Guy Dehond, CEO at Inventive Designers and Youri Dauber, co-founder and managing director at Soccha, shared their experience. Ben Geysen (NewsEngine PR) and Bart Frison (WFMC) presented best practices to build a pragmatic go-to-market plan to reach out efficiently to the right customers and to generate sales.