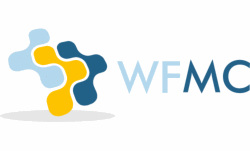 The place to meet likeminded entrepreneurs and representatives of startup supporting initiatives around Belgium.
WFMC is a proud supporter and active facilitator of Tech Startup Day 2014
April,24th @ Co-Station
After a successful launch in 2013 with 600 entrepreneurs, Startups.be's 65+ members once again joins forces to share their experience and expertise to support entrepreneurs in making their business a success!

• Tips & tricks on all main fields of building and growing a startup
• Inspirational testimonials from entrepreneurs willing to share their stories
• A network of passionate participants ranging from students to investors
• A gathering of the main players in tech startup support in Belgium
Ingrid will be facilitating and participating in 2 workshops
Session 1 - Go to market on a near-to-zero budget workshop together with Omar Mohout, Mercedes Diaz Sanchez and Mobile Vikings
Session 2 - Business Modeling & Strategy workshop together with Omar Mohout and Cedric Donck.
More information: www.techstartupday.wordpress.com
As a teaser, please have a look at the sessions Bart and Ingrid facilitated during Tech Startup Day 2013.