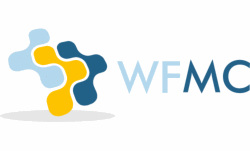 Transformation Management
Delivering business critical projects in time, budget and quality
Interim Management
Business continuity enables meeting targets during hard times
Transformation Management
Everybody dreams of success.

​

We help to make it happen!
We are eager to help companies take their businesses to the next stage. We are here to help you start up or grow your business!
We provide Consulting, Interim Management and Project Management in marketing, sales and business administration.
We built a track record at established succesfull companies as Immoweb and Bosch as well as eating our own dog food by founding a new company.
Our goal at WFMC is to provide business consulting and interim management solutions to help businesses reach the next level, be it a small or a large organization, a startup or an existing business.
​​
​
"We are fond of strategic challenges and want to help our customers in creating a unique market position and a significant competitive advantage."​
​
Bart Frison, Partner