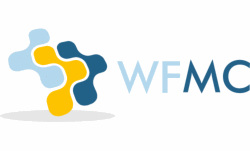 ​
​
​
​
​
​
​
​
​
​
​
​
​
​
​
​
​
​
​
​
​
​​

WFMC was founded in 2011 with its core mission to support companies in achieving their objectives by means of business consulting, interim management, startup mentoring and consultancy assignments
.
Ingrid Willems
Managing Partner
I have travelled all over the world and worked in Germany before settling down in Brussels. ​I have always dreamed of running my own company.
I first began as Software Engineer at Siemens in Munich and evolved into Project and Product Management..I developed a passion for building & developing online business. I learned a lot about about digital marketing as CMO at Teleroute, a Wolters Kluwer Business. I continued building expertise on digital classifieds at Immoweb, the leading real estate portal in Belgium.
​As ambassador of startups.be, I have the great opportunity to get involved in the tech startup scene in Belgium. I take care of business development at WFMC.
Ingrid's full profile at be.linkedin.com/in/ingridwillems
Email: ingrid.willems@wfmc.be
​
Bart Frison
Partner
I have spent most of my carreer in marketing and sales in IT, Telecom and Automotive both in Belgium and abroad. ​I worked as a product manager, a portfolio manager, a people manager, a marketing manager for hardware, software and services.
I prepared long term visions and strategies for IPO, starting a new line of business, a merger between companies or between different regions.
​
I am passionate about communication (internal and external), market analysis and business metrics.
I am running marketing projects for WFMC customers.
Bart's full profile at be.linkedin.com/in/frisonbart
Email: bart.frison@wfmc.be
"We're a small and flexible team. We look forward to meeting you and helping you define your goals, develop a feasible go to market plan and make it happen! Let's meet to get to know each other."
Ingrid Willems, Managing Partner